What is Google Display & Video 360?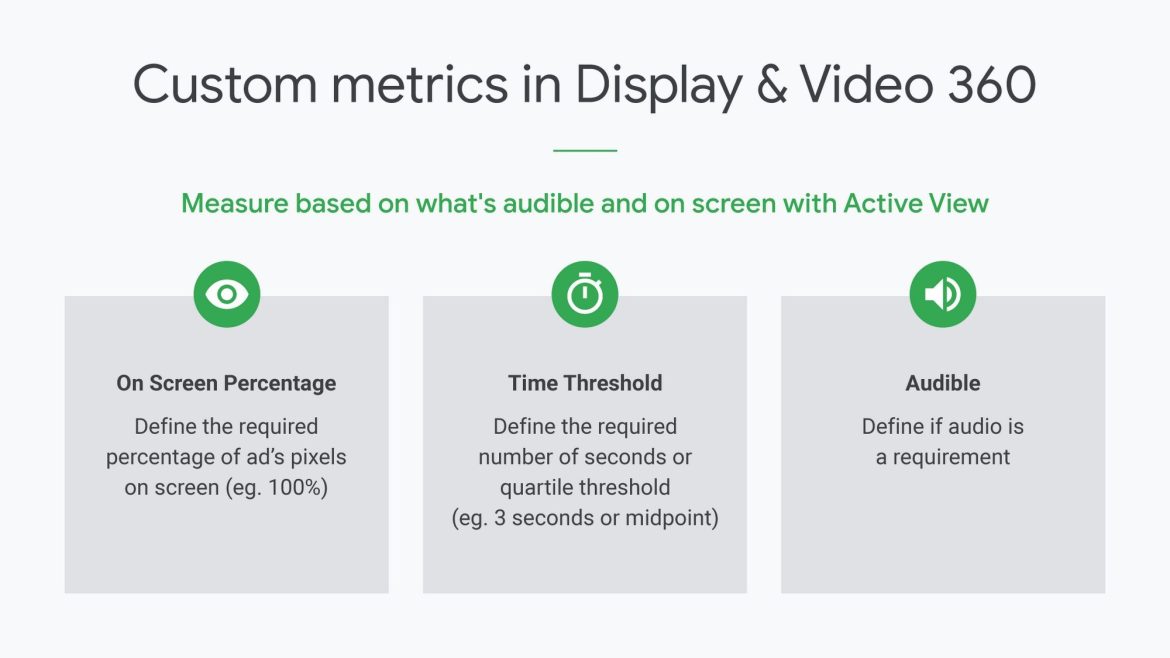 Google Display & Video 360, formerly known as DoubleClick Bid Manager, is an integrated tool that helps creatives, data scientists and media planners leverage their teamwork and campaigns execution. With Google Display & Video 360, you are enabled to manage reservation, programmatic, and programmatic guaranteed campaigns across multiple channels such as display system, video, TV, audio, and more.
This tool is developed from five integrated modules: campaigns, audiences, creatives, inventory, and insights. Google Display & Video 360 simplifies all advertising campaign management process, from planning, developing creative materials to outcomes analysis and optimization.
Why choose Google Display & Video 360?
Make teamwork work for you
Google Display & Video 360 invites people from different departments to come to one single place, share ideas and work together, whether it's the marketing team or the IT team.
Connect with your customers when and where it matters
By managing all buy mobile, video and display campaigns in one place, you can access a larger source of customer insights. Don't forget to use your data resources to optimize keywords, targeting and remarketing strategy. You can reach more customers when and where it matters and increase sales revenue.
Work with intelligent automation
Google's machine learning algorithms can automate steps like bidding and optimization, ensuring that you achieve the desired goals. It's time to apply machine learning to your execution for consistent business growth.
Monitor your advertising campaigns
Advertising can go wrong if you don't monitor and modify your campaigns when needed. Google Display & Video 360 gives you the tool to monitor your campaigns and make adjustments. You can select format, set up target audiences, budget, etc.