What is Google Data Studio?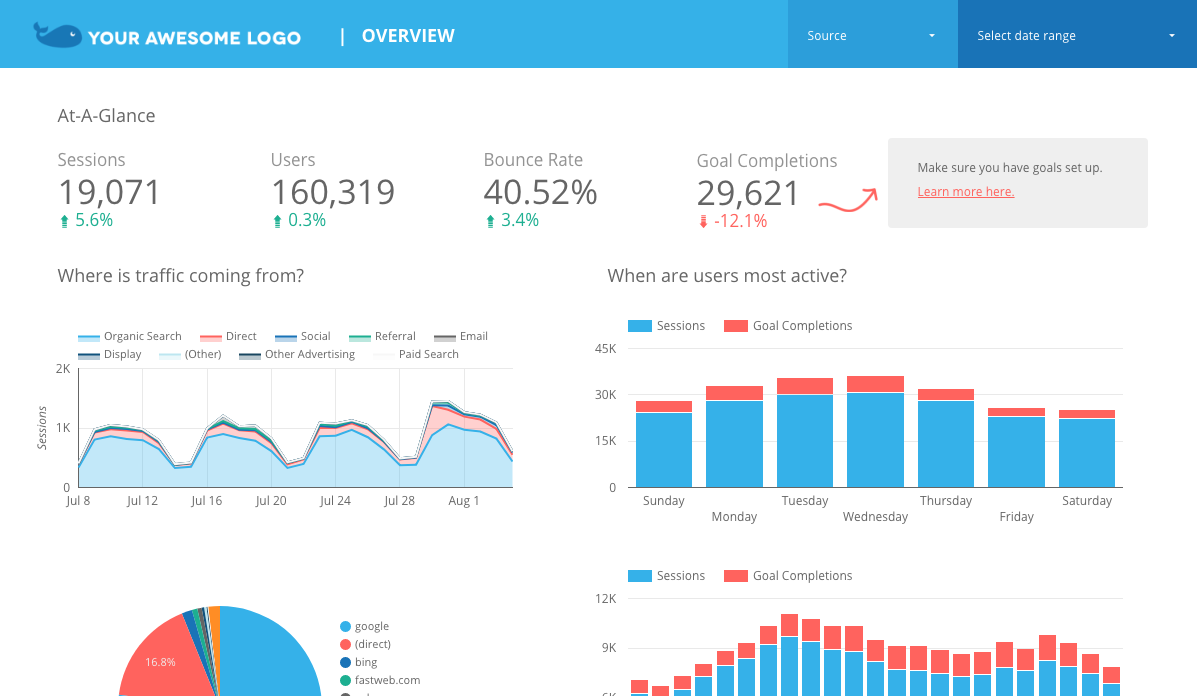 Data analyses can be confusing at times and undoubtedly tricky for ordinary people to read and decipher. The problem now is solved with Google Data Studio. Simply put, Google Data Studio is a digital tool that helps you unlock the power of your data by bringing your data analysis together and turning it into detailed reports or high-level dashboards. You can share those compelling visualized data with your clients or partners and motivate smarter business decisions.
Why Choose Google Data Studio?
Process data from all sources in one place
Google Data Studio's pre-built data connectors facilitate the data authentication, access rights, and structure to calculate, transform and visualize data from all trusted sources, such as Analytics, Google Ads, Google BigQuery, Campaign Manager, MySQL, and more.
Transform raw data without complications
To create captivating reports and dashboards, Google Data Studio transforms raw data into metrics and dimensions which makes it easier for marketers to do data processing, exploring and transforming without coding or creating SQL queries.
Customize data visualization
With drag and drop feature, Google Data Studio allows you to visualize data in your own way. You can create charts and graphs, change colors, add logos, shapes, images or insert dynamic controls. Users can select various sources of data that they want to put in a report, such as Analytics, Google Ads, Google Search Console, YouTube, and Campaign Manager.
Build effective teamwork
Google Data Studio helps you produce insightful visualized reports, which are shareable within or outside the company. You have the total control over deciding who could access your reports and granting them the right as an editor or a viewer. Individuals or teams who are invited to edit or collaborate can view, make changes, add comments and manage versions of your dashboards and reports in real time, with all changes automatically saved.